This Phone At A Glance:
8 megapixel camera • Android • Android 2.3 • Camera • Dual core processor • Flash • HTC • Media • Sense UI • Smart Phones • T-Mobile • Touch Screen • Video • Video Recording • WiFi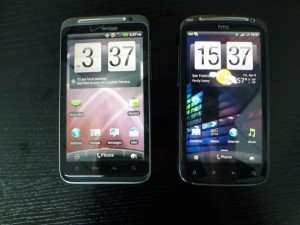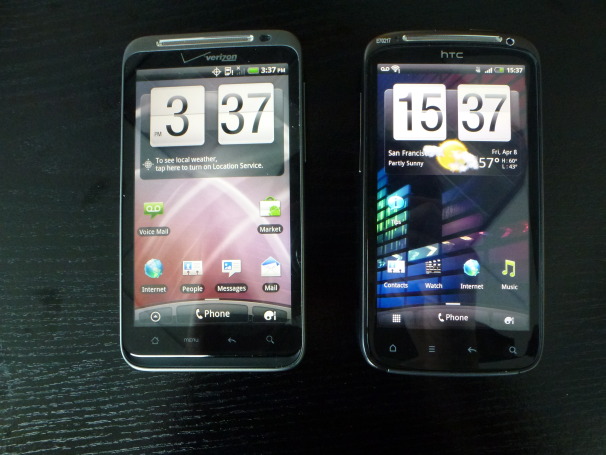 PCworld were lucky enough to get a hands-on demo with HTC yesterday. The phone they were playing with was the imminent dual-core Android smart phone, the HTC Sensation 4G (also known as the Pyramid.) So.. uh.. was it sensational?
Firstly, it has a dual core Qualcomm processor, and runs Gingerbread (Android 2.3). So it's powerful.
Display-wise, it has a 4.3 inch screen, running at a resolution of 960 x 540. It's 16:9, which means the phone fits better in one's hand. It also has a new version of HTC's Sense UI. This has quite a nice feature: you select your 4 most favourite apps, which then appear in the lock screen. To unlock the phone you slide your finger to the app, which will then open upon releasing the pressure. This is a nice innovation, since the iPhone's unlocking mechanism is not nearly as efficient.
It's got an 8 megapixel camera, as well as a front facing webcam.
Available: May 2011. Price as yet unknown.
Ebay has returned a malformed xml response. This could be due to testing or a bug in the RSS2 Generator. Please check the support forums to see if there are any posts regarding recent RSS2 Generator bugs.
No items matching the keyword phrase "HTC Sensation 4G" were found. This could be due to the keyword phrase used, or could mean your server is unable to communicate with Ebays RSS2 Server.
CURL error code = 6. (Could not resolve host: rest.ebay.com)